Star Craving Mad - signed by Fred Watson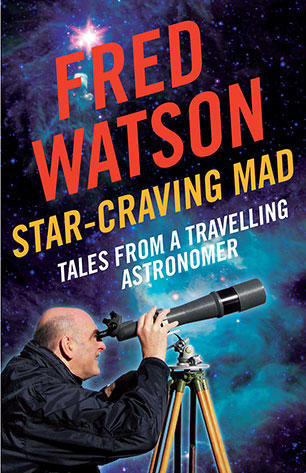 Now you can join Australia's best-known astronomer on a unique tour to unravel the mysteries of space and time. Take in primitive observatories in ancient Peru and the world's largest atom-smasher in modern-day Switzerland. See Pluto demoted from planetary status. Go behind headlines to find the truth about the Transit of Venus and the Higgs Boson. Meet some of science's most colourful characters.
In this light-hearted, informative and engaging book, Fred travels to some of those far-flung destinations as he weaves the epic story of humankind's growing understanding of the Universe. It's a grand adventure and the Professor is a witty, funny and knowledgeable companion. Come along on a journey that is sure to take you out of this world.
** Includes postage to Australian cities. Please contact us for international sales.