The Caucasus - Cradle of Ancient Science / 4 - 15 May 2021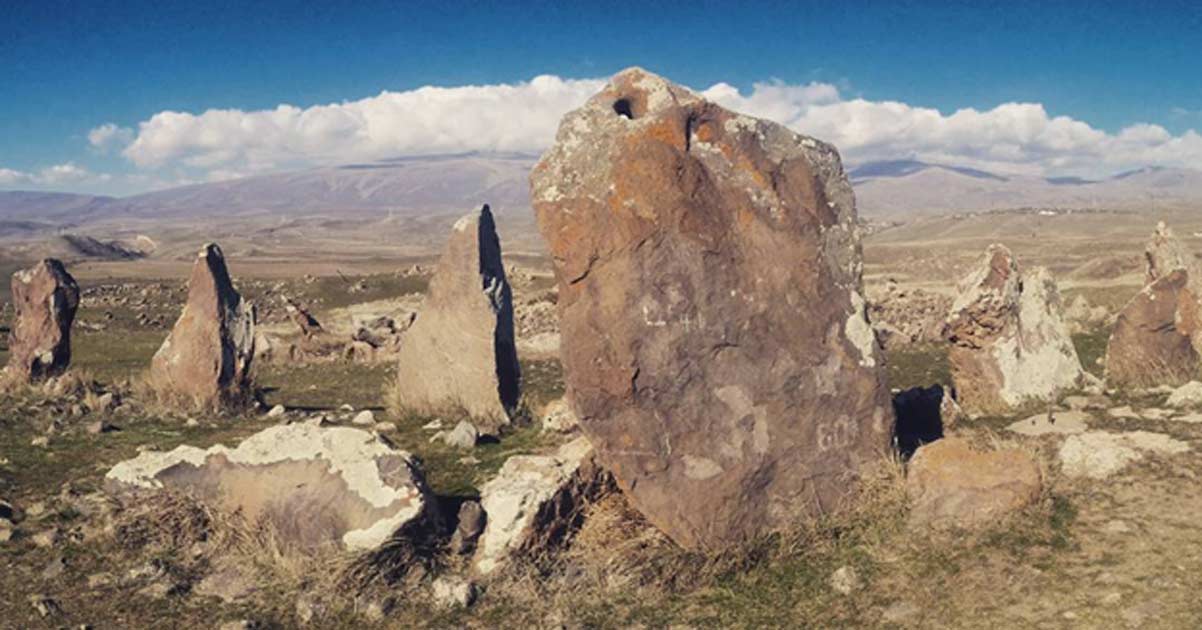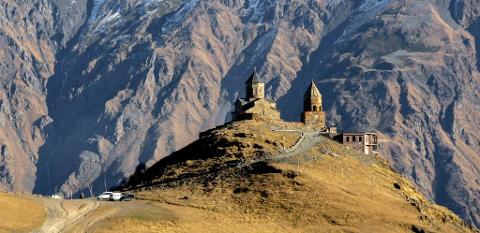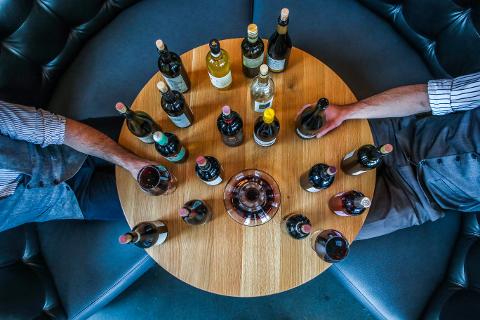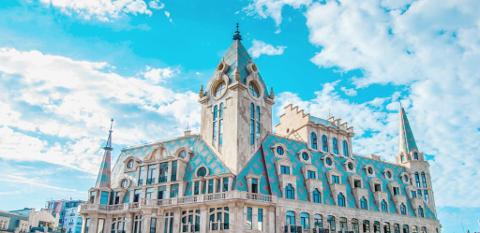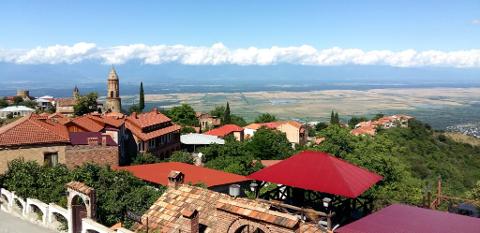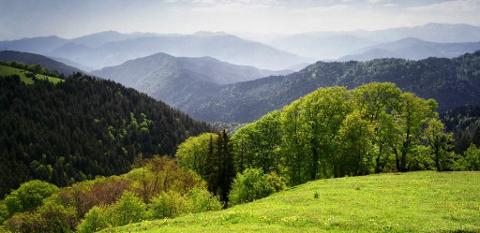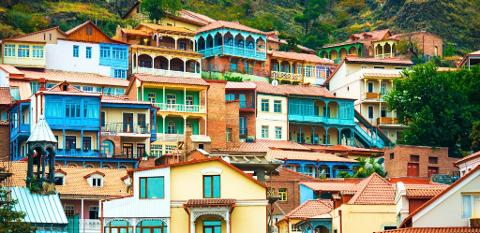 Duration: 12 Days
Location: Yerevan
Product code: EOG/2021
DATES: 4 - 15 May 2021
START: Yerevan, Armenia
FINISH: Baku, Azerbaijan
STYLE: Comfortable
ACTIVITY: Scenic
GROUP: Min 10 / Max 20 people
Day 1 - Yerevan
The capital of Armenia - Yerevan - was founded in 782 B.C. and is one of the oldest continually inhabited cities in the world. Flying into Yerevan we are transferred to our centrally located hotel, where we have the rest of the day free to explore the Vernissage Market, a short walk from our hotel, before dinner with the group. (B, D)

Day 2 - Yerevan
We begin with a full day of beautiful Armenian historical sights with a visit to the Matenadaran Institute of Manuscripts, a unique treasure trove housing the world's richest collection of ancient manuscripts and books. Vagharshapat is the spiritual center and ancient capital of Armenia. Here we explore the UNESCO World Heritage listed cathedral and churches of Etchmiadzin and the archaeological site of Zvartnots. Saint Hripsime Church has the finest example of classic Armenian church architecture. We end the tour of Vagharshapat by paying a visit to the ruins of Zvartnots Cathedral built in the 7th century. This afternoon we toast to good travels at the Ararat Brandy Factory, where we drink the signature Armenian beverage. (B)
Day 3 - Yerevan
Transferring outside Yerevan today, we explore the Khor Virap Monastery, a famous pilgrimage site located right at the foot of a biblical Mount Ararat. Soak up breathtaking views of Ararat Valley and the mountain, before moving on to the pagan temple of the early Armenian civilization in the village of Garni. This ancient temple overlooking the Azat Valley was once the summer residence for Armenian royal dynasties. Our last stop is at Geghard Monastery partially carved out of the adjacent mountain. (B)


Day 4 - Tbilisi

We leave Armenia, driving across the country taking in the sites as we go. The charming capital of Georgia is Tbilisi – often described as the Vienna of Asia – is home for three nights. Entering Georgian culture, tonight's dinner is at a Folk Show demonstrating Georgia's traditions and customs. (B, D)
Day 5 - Tbilisi
Our Tbilisi city tour commences in the historical city district of Metekhi, where the famous Metekhi Cathedral was built in the 13th century. Located on a picturesque cliff there are panoramic views over Tbilisi and the river Mtkvari. Riding a cable car to the Narikala Fortress, a funicular to the holy mountain Mtatsminda, we then meander through famous Tbilisi landmarks: Anchiskhati, Bridge of Peace, sulfur baths and charming streets of Chardin and Leselidze. The highlight of the day is a guided visit to Georgian National Astrophysical Observatory, the largest telescope built in the mid 1970's. (B)
Day 6 - Tbilisi
Signagi is one of the tiniest cities in Georgia. The "City of Love" (as Signagi is often called) can take our breath away with its picturesque landscapes, charming narrow cobbled streets and pastel houses located in the heart of wine-growing regions. Entering Bodbe Monastery, built in the 9th Century is our first stop, followed by lunch in the wine house of Gurjanni, famous for its warm hospitality. Finally, we visit Tsinandali, a historic Georgian village home to the first winery in the county. Here we discover more about the regional wine in the Shumi winery before heading back to our hotel. (L)
Day 7 - Kazbegi
Ananuri, is a castle complex on the Agragbi river. The fortress was built in the 17th century with an aim to control the road below, nowadays it astonishes tourists with its beautiful surroundings and visible rich. Gudauri's frosty scenery of the Greater Caucasus Mountain Range is taken in as we continue to the Gergeti Church. Reaching an elevation of 2,170 m under Mount Kazbek by foot or 4WD, we look on to one of the major mountains of the Caucasus. Tonight is spent at the base of Mount Kazbek. (B, D)
Day 8 - Tblisi
One of the oldest Georgian cities – Mtskheta is UNESCO World Heritage Site was the capital of the eastern Georgian kingdom of Iberia until 5th century AD.Step into the highly decorated 11th Century Svetitskhoveli Cathedral, then partake in a traditional local restaurant for Georgian cuisine lunch. After discovering the taste of churchkhela, the national Georgian snack, we attend a making master class to unveil the art of creating the delicacy.

Day 9 - Tblisi
Uplistsikhe, is an ancient rock-hewn town and one of the oldest urban settlements in Georgia. During Mongol invasions, the town was damaged and virtually abandoned in the 13th century leaving a fascinating rocky caves complex. After Uplistsikhe we are transferred to Gori to discover the birthplace of Joseph Stalin. Born in 1879, Stalin lived in Gori until the age of 4. We visit the old wooden hut where he lived with his family, now the Museum of Stalin, complete with the railway car which Stalin used to travel throughout the country.
Day 10 - Sheki
Upon arrival to Sheki, we spend the day exploring local sights and taking in the rich surroundings. We'll visit the Palace of Sheki Khans, a former summer residence of khans, constructed in the 18th century without a single nail. We also get to explore the breathtaking Sheki Castle, which with its long and very thick walls was used for the safeguarding of the town and as a place for local celebrations.

Day 11 - Baku

Welcome to the largest city in Caucasus - Baku! A full days drive through the mountains will bring us into the city late afternoon. Dinner is included at a local restaurant. (B,D)

Day 12 - 2020 Baku
During our city tour today we visit Memory Alley, enjoy panoramic views of Baku from the Upland Park and explore historical district of Old Baku with its famous Maiden Tower, the Complex of Shirvanshahs Palace, medieval Caravanserai and central Markets square. Afterwards we leave the city for Gobustan National Park, located in the southeast end of the Greater Caucasus mountain ridge. Here we take in the Gobustan Rock Art Cultural Landscape and a visit to the Gobustan Museum. More than four thousand rock engravings are preserved in Gobustan depicting people, animals, labor scenes, collective hunting, and dancing.
Day 13 - Depart
After breakfast, we check out from the hotel and depart from Baku.
Hotels