Australia's Largest Telescope WALKING TOUR APP - with Fred Watson (Self guided tour App for 3 devices)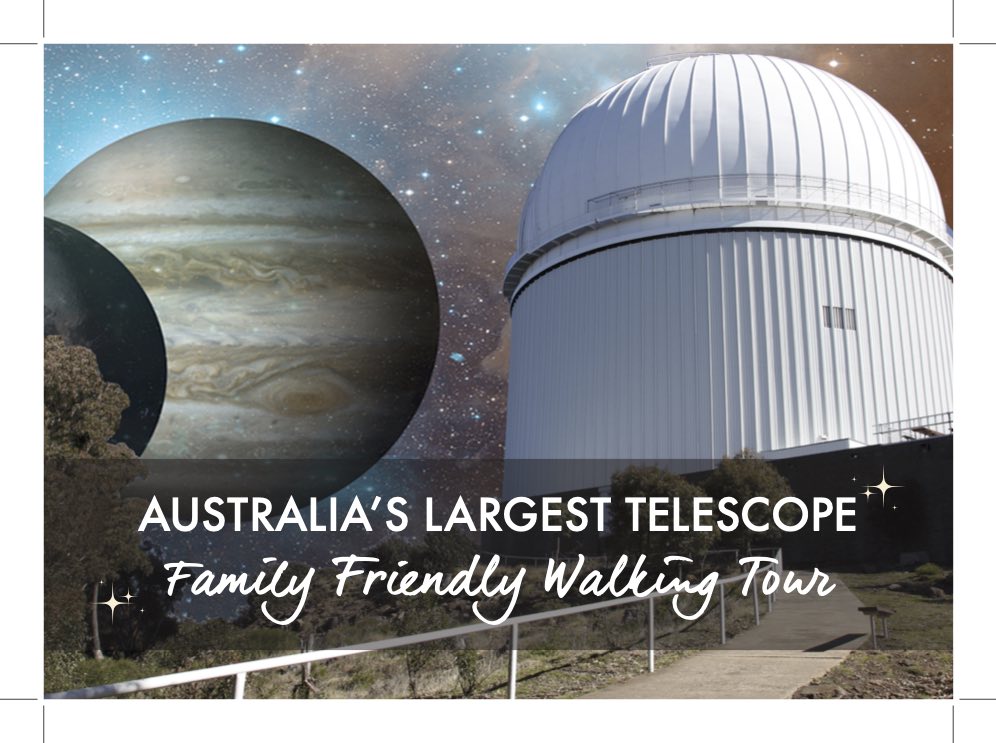 Duration: 60 Minutes
Location: Coonabarabran, NSW
Product code: AATApp
About the tour
This easy 60-minute walking tour around Siding Spring Observatory retraces the history of the observatory and includes a visit to the Visitors Gallery in Australia's largest telescope, the Anglo Australian Telescope. This family-friendly tour will leave you in awe of the big white dome telescope and will dazzle you with the amazing science that is conducted on-site.
For over 25 years, Fred Watson was Astronomer-in-Charge of this amazing telescope. Join him, David Malin ('the man who coloured the stars') and other special guests, as your host Marnie Ogg shows you around. Each guest provides personal insights into what they do at the observatory, the heavenly science they observe and points out the stunning geological features of the Warrumbungle National Park, too.
Come for the views, and leave with a deeper understanding of the night sky and where the future lies for Australian astronomy.
Families and friends can share the download up to 3 times on different devices.


Best time of day
This is a day time experience at Siding Spring Observatory. Please check the Siding Spring Observatory Facebook page for opening and closing times.
If you want to do the complete tour, plan your arrival at the Observatory with at least 45 minutes on site.


Precautions
Please ensure to download the application before heading to Siding Spring Observatory. Wifi connection at the site is intermittent.
If you're travelling at dusk or dawn, watch out for Kangaroos. They are plentiful and can do significant damage.